Petition for Assunta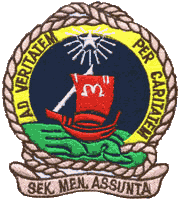 There's a petition going on over at Assunta Alumni. Apparently it's to fight to keep the culture that the school has always been having, such as :
1) The change of sports houses' names to Wira, Samudera, Buana and Suria
2) The change of prefects' uniform colours to navy blue with maroon ties
Traditionally, the Sports Houses are known as Assunta, Clare, Francis and Hermine. I believe they're names of Catholic saints? As for the prefects' uniform colours, they were brown and white with beige ties. These traditions have been in existence for ages, probably since Assunta school was formed by Sister Enda Ryan. To change them, it's like changing our identity. By the way, it also changes our school song. No way we can do that.
I don't know if these changes affect only Assunta Primary schools, or include Secondary school as well. I've only studied in the Secondary school, nevertheless it will be awfully sad to see the heritage fade away. Assunta has always been a mission school, why do we need to change that?
Oh well.. Just doing my deed.. If you agree that such tradition should be maintained, go over to Petition Online and sign it. It doesn't matter if you're an Assuntarian or not. :)